Fishing & Camping Supplies in Cleveland, GA
Are you sure you're ready for your camping or fishing trip? Sometimes, as much as we prepare, there's still something that we leave behind or forget. Having all the supplies you need is very important, especially when going outdoors. It may not be easy to get to your destination, and the last thing you want is to drive back down to town just to pick up an extra fishing rod or bait.
Good thing you can rely on Turners Corner General Store to have the outdoor supplies you need. We have firewood to keep you warm at your campsite. We also have live bait so you can keep trying your luck at fishing for however long you want. If you're going to or coming from any of the nearby natural parks, you can be sure to rely on us to provide the supplies you need. Be more confident in your adventure on Blood Mountain, Bick's Creek, Bogg's Creek, Helton Creek Falls, Desoto State Park, Vogel State Park, and more. Pick up your supplies from us.
MEALS AND SNACKS
No outdoor adventure is complete without snacks! You'll need to have food and snacks for replenishment, of course. Have your fill of our offerings, ranging from jumbo peanuts, jerkies, chewies, and snack bars. We also have a good variety of grocery items.
The same goes for hydration. Make sure you have enough supply of water or energy drinks to keep you hydrated. We also have coffee to give you a boost when you need it.
And for that cozy bonfire at night, we also have a good selection of craft beers, and New Beer Cave, that you can sip and enjoy along with your roasted treats.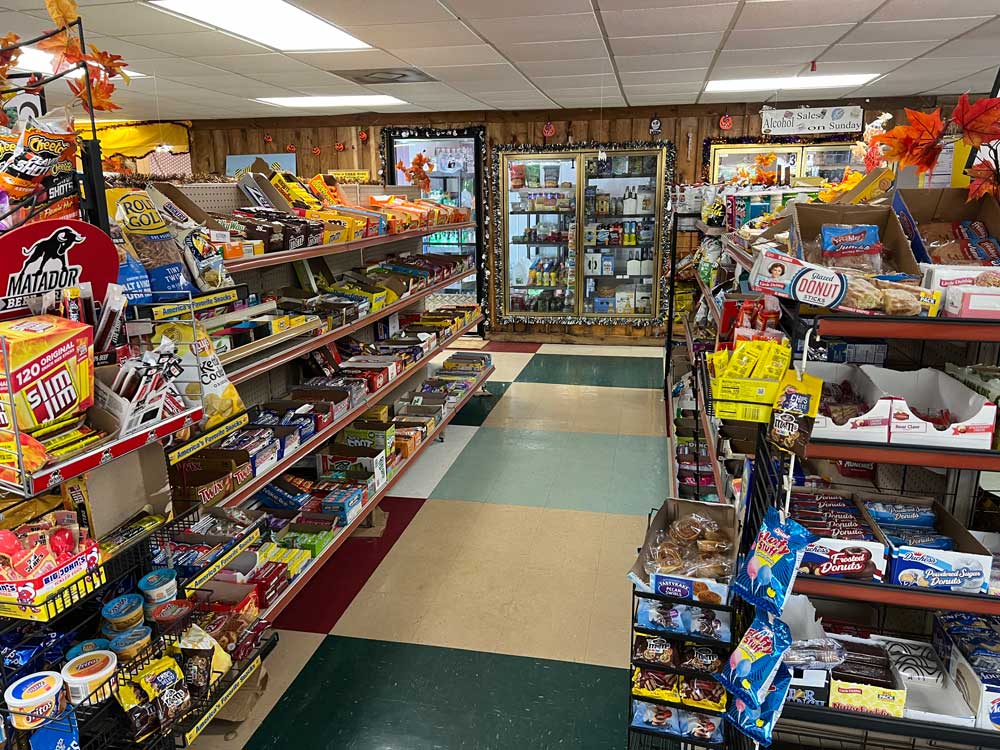 CONVENIENCE STORE MADE EASY
Visit Turners Corner General Store for any other supplies you might need for your travels. Regardless if it's a nearby stop or a farther distance, you can rest assured that you'll have everything you need to be geared up and ready for your trip.
We also have a gas station where you can fill up your tank. To refill you, we have the Sidewinder Cafe that whips up yummy, filling meals from our breakfast and lunch menus, such as pancakes and hash browns, cheeseburgers, and pull-apart pork sandwiches.
We are open daily, from morning to evening, so do drop by when you pass by the area. We're right here, waiting to serve you!