Beer & Wine in Cleveland, GA
Welcome to Turners Corner General Store, your trusted local all-in-one stop for your gas station and convenience store needs! We're licensed alcohol retailers, which means you can look forward to getting your favorite brews from our store. We offer New Beer Cave and a good variety of crafts. Take note, however, that we don't do wine or spirits. But everything else that's beer, you can count on us to have in our store. Pair that ice-cold can of beer with our snack choices, such as peanuts, jerkies, chewies, and other snack bars. You can even enjoy it along with your burger and fries from the Sidewinder Cafe.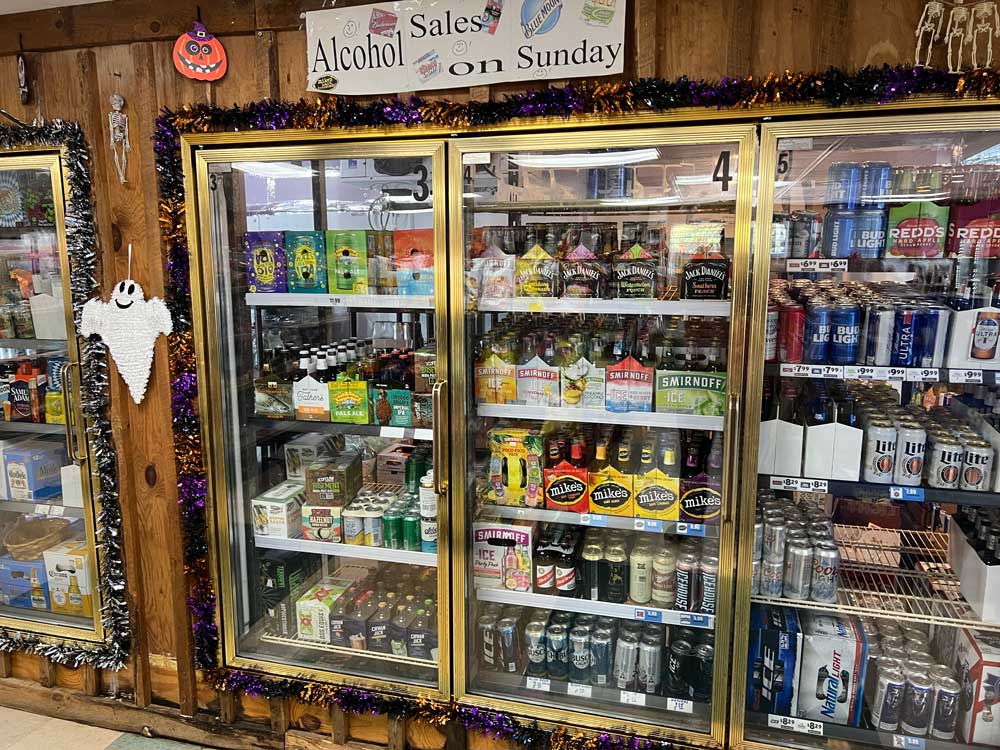 DON'T DRINK & DRIVE
Of course, we want you to always stay safe on the road. That's why we don't recommend you get behind the wheel in case you decide to enjoy a can of beer from our store.
But don't worry, you can stay a while and get refreshed in our outdoor seating. You can also try your luck in the lottery — we sell scratch-offs and tickets for Powerball and Mega Millions. You can also spend some time with our gambling machines, and try your beginner's luck, if you still have it.
Then once you're ready to get back on the road, freshen up, give your legs a stretch, fill up your car's gas tank, and be on your way.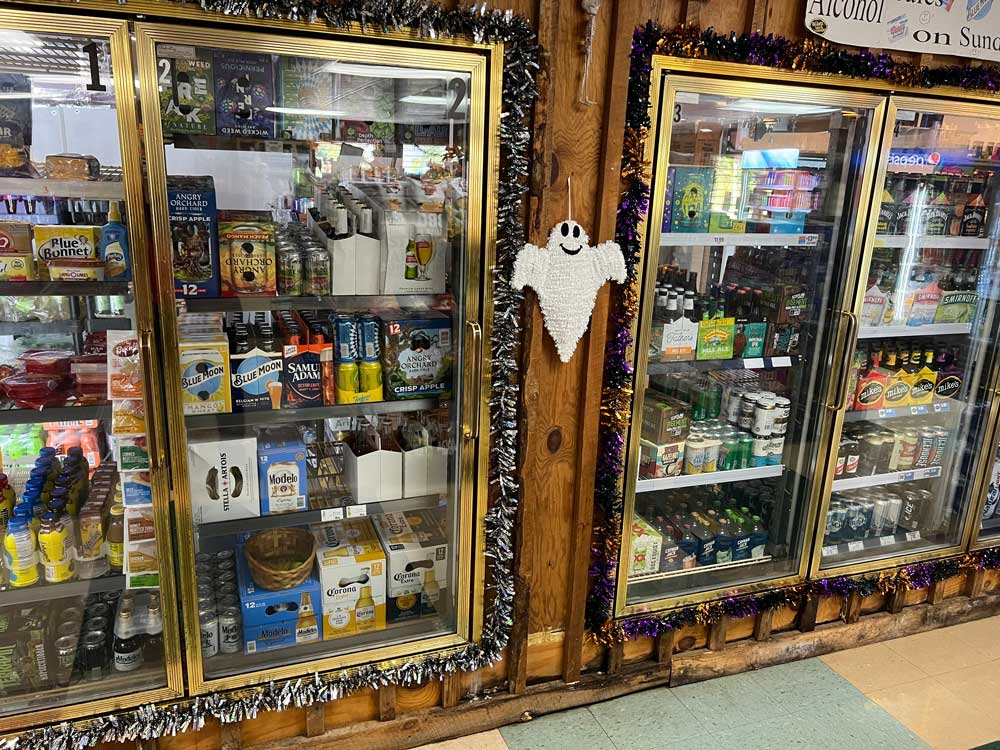 GEAR & SUPPLIES
Not looking for drinks? That's okay, we have plenty of other supplies that might be of better use to you. Pick up some camping and fishing gear as you make your way to one of the beautiful natural attractions around. We also have automotive parts, so you can feel more secure in your car.
Of course, we have fuel to keep your car running. Take your pick from our selections of Ethanol Free, Regular, or Premium Gas. Whatever your car needs, you can get it from our gas station and convenience store. So make sure to stop by and say hello at Turners Corner General Store. We are open daily, and looking forward to serving you. Have a safe and enjoyable travel!